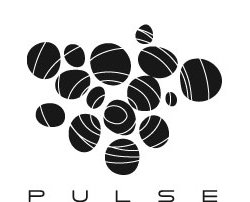 This week, we at
Pulse
-- a NY composers' federation devoted to eclecticism and musical collisions and all that good stuff -- presents the second installment of
The Eloquent Light
, our ongoing series of music inspired by photography.
Two chances to see:
PROFANE:
Thursday June 8, 8:00 PM at
Galapagos
(70 N. 6th Street, Williamsburg, BKLN). $10.
SACRED:
Sunday, June 11, 7:30 PM at
St. Peter's Church
(619 Lexington Avenue @ 54th Street). $15.
[Everything's more expensive in Manhattan... ]
The performances will be accompanied by projections of photos by the likes of
Jeff Wall
,
Joyce Tennyson
, and wire service photogs. There will also be pretty pictures of dolphins and babies.
The Eloquent Light
features soloists
John McNeil
(trumpet) and
Pete McCann
(guitar) scrapping it out bare-knuckle style against a 10-piece chamber ensemble:
Performing new and pleasantly diverting music written by:
More info -- including audio clips from last year's Eloquent Light gig -- is available over at the
Pulse blog
.