---
Kamran Ince
Turkish Cowboy In Philadelphia
| | |
| --- | --- |
| Kamran Ince was born in Montana in 1960 to American and Turkish parents and lived in Turkey between 1966 and 1980. He holds a doctorate from Eastman School of Music and is currently Professor of Composition at the University of Memphis in addition to being co-director of MIAM (Center for Advanced Research in | |
Music) and its Advanced Studies in Music program at the Istanbul Technical University. His numerous prizes include the Prix de Rome, the Guggenheim Fellowship, and the Lili Boulanger Prize.
---
by Deborah Kravetz
Combinations and clashes of cultures and sensibilities are highlighted in this program of new Relache commissions and older pieces. Tonality, inspirational influences, instrumentation and themes come together from varied directions to form the unique Relache sound.
The program opened with Strange Stone , a new commission by Kamran Ince, using modern instruments to invoke the sound of traditional Turkish instruments, but intending to demonstrate greater range and expression.
Incessant xylophone strikes almost obscure the opening theme, but piano adds to and replaces the xylophone in the next phrase. After a cacophonous opening, the theme appears in single high piano notes, but the ensemble resumes, resembling nothing so much as an urban construction site; however, a mid-section features a jazzy pizzicato viola and bass. A section for English horn, flute and sax most closely represents the Turkish influence, enhanced with long chords in piano and string strokes. A percussion riff at the end really drives up the temperature.
Inspired by her daughter's experience with epilepsy, Cynthia Folio has created a multi-media piece in movements representing the aura, ictal and post-ictal phases of brain seizures accompanied by art created by people who have experienced it. When the Spirit Catches You presents the aura by scattered notes and jagged artwork that mutates shapes and colors. Steel pans provide an echoey percussive tone to accompany the "tingling feeling" a patient describes; the "roller coaster" sensation brings cascades of notes and "sounds distorted". Throbbing percussion and rat-a-tat of drums speeds up as the ensemble joins in unison, while an EEG appears on screen and visual colors become throbbingly bright with shattered shapes and jagged rhythms. Post-ictal confusion is hollow and eerie with vocalizations to flute and oboe, vibraphone runs, deep chords, lonely saxophone, surreal visuals and disjointed words. The piece ends with the tinkling of a dozen music boxes running down as the musicians leave the stage.
Grand Duo by Maurice Wright combines the qualities of viola and marimba as a metaphor for the combination of disparate perspectives and personalities. In its five short movements of varying pace, long flowing viola lines are accompanied by short phrases of warm marimba tones punctuated by light drum beats. The two lines remain mostly independent, but go together well if not exactly congruently, and with eminent coherence.
Erel Paz created In the Neighborhood using flute, piano and contrabass to create the sounds and dynamics of his own neighborhood. Short phrases stop and start in jagged rhythms, some unison and some in harmony, but always with complexity. In fact, the blank spaces create their own shape of sound.
The program closed with Turquoise by Kamran Ince, a piece that has been performed several times by Relache over the years. Ince explained that it was conceived as a set of " Turkish-sounding" phrases played in various displacements. The primary theme starts in unison, but becomes varied with repetition.
(Reposted from Penn Sounds 2/25/04)
RELACHE—Sounds Ecstatic + Mysterious
Prince Music Theater
Philadelphia, February 21, 2004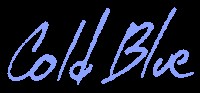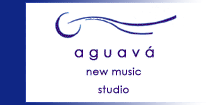 Our writers welcome your comments on their pieces. Send your witty bon mots to jerry@sequenza21.com and we might even publish some of them here. And, don't forget--if you'd like to write for Sequenza21 (understanding that we have no money to pay you), send me a note. JB
Premiering Gershwin's "Rhythm"
Variations for Solo Piano
---
Chamber Players International's Musical Cuisine presents the World Premiere of Gershwin's "I've Got Rhythm" Variations for Solo Piano, performed by Jeffrey Biegel as part of an all-Gershwin concert celebration on Sunday, March 7 at 1 PM at the Long Island Marriot in Uniondale, Long Island, exit 4 off the Meadowbrook Parkway.

This unique program begins with a champagne brunch buffet at 1 PM followed by the concert at 3 PM. Admission is $60 per person with group rates available. For reservations (required) and information, contact Chamber Players International toll-free at 1 (877) 444-4488, or see here.

The performance is in celebration of Warner Bros. recent publication of Alicia Zizzo's reconstruction of Gershwin's "I've Got Rhythm" Variations for Solo Piano. Also on the program is Gershwin's original solo piano version of "Rhapsody in Blue", discovered in manuscript form by Alicia Zizzo. The internationally renowned solo pianist, Jeffrey Biegel is featured, joined by soprano Jean Miller and baritone Thomas Goodheart in highlights from Gershwin's opera "Porgy and Bess".
At The Philhamonic: Giant Video The New York Philharmonic, like many orchestras, is experimenting with giant video screens. "Just as, if you go to a football game, the camera focuses in on the face of the athlete. You wouldn't want to go to a movie and just look at the back of Cary Grant. You want to see his face." But the orchestra's players aren't enthusiastic so far: "It just seems like a bit of a sellout. Better we should spend the money on a hall that brings the audience closer to us. People might as well stay home with their big-screen TV's. It's going the route of MTV, and I'm not sure it's the way to go."
The New York Times 02/23/04
Going Back To A Beethoven Piano Beethoven heard a different piano than the ones we use today. Now some Australians have turned back the clock. "The separation of sound quality between note textures is so significant on these old instruments, and it's something Steinway has tried to minimise. With the Stuart we are going back to the sound concept of the 17th and 18th centuries, when instruments were far more clearly transparent. We are dealing with the age of enlightenment. Nothing is hidden, everything is open. This instrument is sublimely suited for this repertoire. This is the sort of thing Beethoven would have wished to have had in his time." The Age (Melbourne) 02/24/04
Betting On The ENO The English National Opera is about to move back into its newly renovated home. But the company has been plagued with problems in the past two years. And even getting back into its home has proven problematic. The New York Times 02/24/04
Classical Music - Too Old? Too Abstract? What's wrong with classical music, asks Greg Sandow. "The classical music world, on the whole, has no discernable relation to the present day. The music is mainly talked about in scholarly terms, as structures of abstract musical elements, or else as history. Or if emotion ever enters the discussion, there's a tone of piety, or sometimes vague inspiration, a feeling of transcendent exhilaration that, upon examination, has nothing to do with any specific piece that might be played. It comes from classical music as a whole." NewMusicBox 02/04
America Gets Its National Opera Company The US Congress has marked the changing of the name of the Washington Opera to the "National Opera." Congress decided in June 2000 that the 48-year-old company whould be renamed. "According to Placido Domingo, the company's general director, the new name is a reflection of "the fact that it is in the nation's capital and therefore touches a wide national audience." Washington Post 02/26/04
A Music Downloading Fee? Big Music Doesn't Like It An idea to solve the music downloading problem? How about music fans paying 'a small monthly fee - perhaps $5 - to share files with impunity, using whatever software they like. The money could be collected by a central organization and then distributed among those who own the rights to the songs, based on popularity. The idea has worked before. Broadcast radio stations paid a similar flat fee..." But the music industry has rejected the idea out of hand. Wired 02/26/04
Kennicott: Something "Refreshing" About Sam's RoadTrip Blog Along with many ArtsJournal readers, the Washington Post's Philip Kennicott has been following violist Sam Bergman's RoadTrip blog. "There is something that is remarkably refreshing, given the sadly hamstrung public relations front that the professional orchestra community presents to the world. There are signs of intelligent life and unselfconscious candor. Bergman found a voice that spoke articulately from inside a world that has become all too reticent, nervous and polished in its nonmusical communication with the public. That his blog, which made the facts of a musician's life fascinating, should be so successful suggests that the professional orchestral world has become so self-absorbed that it no longer knows what is interesting about its own microcosm." Washington Post 02/27/04
A String Quartet That Records Everything (And Sells It Too) For about a year, the Borromeo String Quartet has been recording all its live preformances and making them available for sale over the internet. "We had done enough recording that I had started to learn about the techniques and some of the issues involved. I began to carry around a little suitcase of equipment, a mobile recording unit, to take down our concerts because I thought it was too bad that so many just vanish into thin air. If something went wonderfully, we love to study just how and why it happened. It is also important for us to study what didn't go so well." Boston Globe 02/27/04
Baroque On The Record Boston Baroque's recordings with Telarc will never earn back the money it takes to make them. But there are other advantages: "The records have invigorated our audience, and the reception the records have earned -- including three Grammy nominations -- has changed us from a local into a national and international ensemble. The recordings have led to invitations to tour in Europe and in America. We have five weekends a year to say `Come and hear us,' but the recordings can introduce us to people all the time. And the recordings have had a tremendous impact on the musicians. The intensity of the recording process is a lot different than rehearsing a concert and presenting it. And of course through recordings, the group can hear itself." Boston Globe 02/29/04

Last Week's News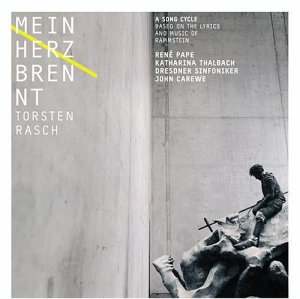 Mein Herz Brennt
Composer: Torsten Rasch
Performer(s): Rene Pape, Katharina Thalbach, Dresdner Sinfoniker
Deutsche GrammophonCDR
---
A Crossover Classic
Complete with Heartburn

---
by Duane Harper Grant
A contemporary song cycle tempered by the Austro-German leider tradition intersects with German punk-rock band Rammstein.
At first, and last, the music is striking and unfamiliarly new. It is, also, exiting and immediate.
A few days ago a woman, fifty something, came into the place I work. She asked about a CD; a hot new opera voice, a bass, Rene Pape, doing songs with "like a German rock band"?. We find this CD. The classical manager who knew her, talks with her a little and cautions her, "this is a song cycle but also, you know, this is not the usual leider that you are accustomed to." . I take her into a listening room and put it on. I listen for a few seconds. It's like, wow, what is this? A few measures into the first song the bass/baritone voice of Rene Pape enters and pulls me in even further. It sounds pretty darn cool. I leave and let her listen further. A few minutes later she emerges from the room. "I love it!", she proclaims smiling. A little later I go back and listen to a little more. It was dark, mysterious and exiting and I felt I had to check it out further. This is an inherent power of music. It can, without a single reflection or thought, grab us on the grounds of its own virtues.
This, of course, leads to a greater discussion about the need for music, especially new music and its viability, as an art form, to be accessible to more than just a select few.
Rammstein is/was a popular German punk-rock band. The band's lyrics have been re-set by the composer/orchestrater Torsten Rasch and transformed by the Dresden Symphony Orchestra into a modern day song cycle sung by Pape and narrated by the German stage and screen actress Katharina Thalbach. Well, there you go.
So what's a person to think about all this? Conceptually speaking the idea is pretty darn cool and the execution and recording are top notch. Like all art that is somewhat strange and new, the music/art here is intriguing. But consider the direct appeal reflected by the lady in the store's immediate reaction to the intellectualism reflected in the CD notes. (You'll have to get a copy to read them all). For instance, this passage: ...." How anachronistic, then, to enter upon the new millennium with a song cycle that neither flirts with post-modernism nor treats the inevitability of constantly repeated microstructures as a model for a detached assimilation of the world that provides the soul with a layer of chrome-like protection".
Say what? The pretence reflected in the notes far outweighs the music's intent and origin. I may be mistaken but I doubt if on any of Rammstein's records the above sentence would have had a useful presence in explaining the music to its inquisitive listeners. Perhaps its purpose here is to try to present it as intellectual art--to justify a foray into pop culture by artists who normally operate on a higher plain.. Yes, we are so smart and deep and meaningful listening to this low art aren't we? This is, in its own right, just fine and for many good reasons has its place in culture and thought. This point and debate is that I come across what I will call the deepness factor a lot and it frightens me a little.
It can be said that in this epoch of musical evolution, music itself has often become a kind of a complex abstraction of or by the intent and/or description of the composer, critic or both. Couple this observation with the observation by many that there is an ever widening gap between popular music and art music and given the music industry's lost revenues of the last few years and classical music's already marginalied position on the musical scope (the totality of classical sales in makes up about 2 or 3% depending on who you ask) and you have a recipe in the making of a climate in which new "classical" music/art music is going (further) underground and is becoming a more and more esoteric art form.
I would like to explore more of this issue soon. Stay tuned.
In this case, the dramatic settings of the songs and lyrics of Rammstein work in large measure because of the facile bass/baritone voice of Rene Pape. His is an instrument that can blend, add rhythmic and tonal color, and stand out with dramatic force. Katharina Thalbach provides dark shadows and the ambiance of underground cabaret with her deep and sometimes sinister chant. All of this takes place against the backdrop of the engaging instrumental colors of Torsten Rasch the composer / orchestrator and the Dresdner Sinfoniker conducted by John Carewe. Exactly what this is and how to define it is the question here and the question that I am pondering about defining new music in general. For now, what lead me in was the initial story of the woman in the store and her excitement upon hearing the music.4)
Previous Interviews/Profiles
Simon Rattle,
Michael Gordon,
Benjamin Lees,
Scott Lindroth,
David Felder,
Mark-Anthony Turnage,
Erkki-Sven Tüür,
John Luther Adams,
Brett Dea
n,
Judith Lang Zaimont,
Meyer Kupferman,
Evan Chambers,
Poul Ruders,
Steven R. Gerber,
Gloria Coates,
Tobias Picker
Previous Articles/
Busoni The Visionary
The Composer of the Moment: Mark-Anthony Turnage
Electronic Music
Voices: Henze at 75
Henze Meets Emenim
On Finding Kurtag
Charles Ruggles: When Men Were Men
Ballet Mécanique
The Adams Chronicles
---
What's Recent
An Interview with Tobias Picker
Handmaid Tale's Debuts in English
Rautavaara Joins B&G
Who's Afraid of Julia Wolfe
Derek Bermel's Soul Garden
The Pianist: The Extraordinary
True Story of Wladyslaw Szpilman
John Adams' Atomic Opera
A Bridge Not Far Enough
Turnage Signs With B&H
Sophie's Wrong Choice
Copland's Mexico
On Being Arvo
Rzewski Plays Rzewski
Praising Lee Hyla
David Lang's Passing Measures
Three Tales at BAM
Naxos at 15
On the Transmigration of Souls
Dead Man Walking
David Krakauer's The Year After
Steve Reich/Alan Pierson
Record companies, artists and publicists are invited to submit CDs to be considered for our Editor's Pick's of the month. Send to: Jerry Bowles, Editor, Sequenza 21, 340 W. 57th Street, 12B, NY, NY 10019